As you are aware the children in Year 1 will soon be taking a 'Phonics Screening Test'. One element of this is to read nonsense words.
Below are some 'alien' words that you can practice at home. Remember to slow down, look for the special friends and use Fred talk.
zil
zind
slone
toaf
caj
clayer
jewted
pightip
clom
terp
quemp
weck
zale
chot
Soft fur, sharp claws and twitching whiskers... What's your favourite animal? One that meows? One that barks? Or maybe one that scurries or slithers? From pets at home to animals in the zoo, let's find out what animals like to eat and where they like to sleep. Do you know how to look after a cat? A rabbit? Or even a snake? When a gaggle of mysterious pets arrive at the local pet shop, it's up to you to take care of them... Feed them, clean them and discover their daily needs. After all that work, curl up and take a nap... a cat nap.
Thank you to all of those who attended the Balloon Launch. It was a fantastic afternoon and I have no doubt that we will receive lots of letters back from all over the United Kingdom. I wonder whose has travelled the furthest? Who might have found it? Where might it have landed?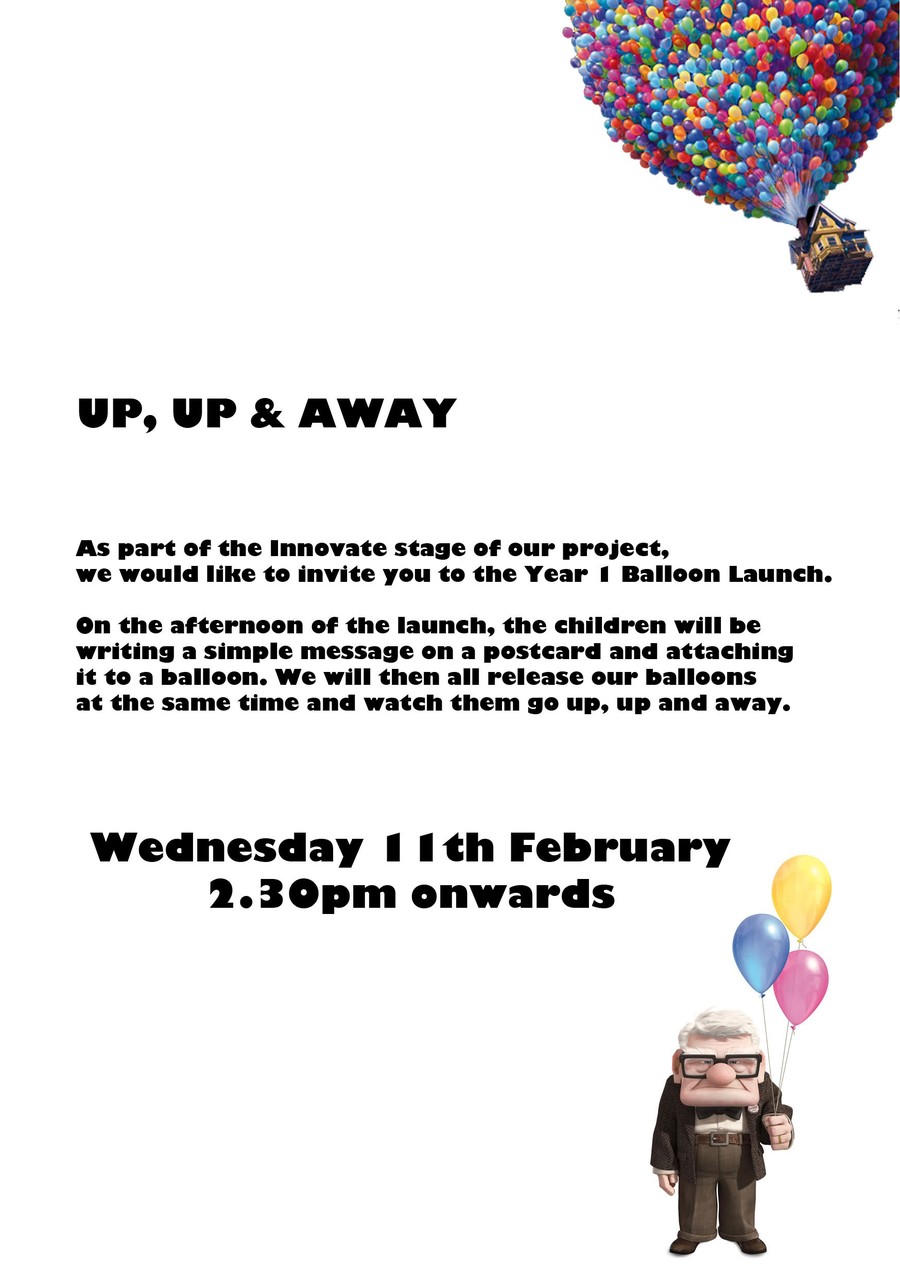 Splendid Skies
Imagine floating high above land and sea on a bed of clouds, silently sweeping by on a billowing breeze.
Back down to earth, let's take a walk outdoors. But what should we wear? Wellington boots? A sun hat? Maybe a warm coat? How do we know what the weather will be like today?
Read and write poems and postcards... and, if you don't like today's weather report, why not write your own?
Send a message by balloon. Up, up and away it goes, high in the sky and over the rainbow. How far will the wind blow it? Where will it land and who will find it?
What weather do you prefer? Sunshine, snow, storms or showers? Get your wellingtons on - let's go!
Can you spot any fairies in our fairy forts?
Memorable Experience
To engage and hook the children into our new topic we went on an exciting adventure to Sandall Beat Woods. Here the children had the opportunity to explore the wonders of the woodlands and observe nature's beauty and magic.
Enchanted Woodlands
If you go down to the woods today you're sure of a big surprise!
Foxes and badgers, voles and mice, beady-eyed owls in the swaying tree tops. Beneath the leaves are tiny footprints... animal or imp? You decide!
Deciduous or evergreen? What can you find? Can you match a leaf to its tree? Can you match a petal to its flower?
Let's build a den, stick by stick and branch by branch. Or we could make a teeny tiny home for a woodland fairy!
Then let's party down in the woods, with Mr Fox and all his woodland friends. We'd better not get lost... let's leave a trail of conkers as we go!
At last it's time to rest by the woodland fire, listening to stories and toasting our sweet, gooey marshmallows. Yum, yum!
Thank you to all of those who attended the Memory Box workshop. It was a fantastic afternoon. The children have produced some lovely work and created some magical memories that they will never forget.
On Tuesday 21st October we will be creating our own special memory boxes. Parents are welcome to come in to spend the afternoon with their children to work on this project. It will be from 1.15pm onwards.
Develop: Remember, remember.
As part of our topic the children went on a bear hunt to study the geography of the school. We then used time connectives to help us remember where we had been.
Develop - My family memories.
After discussing and sharing family memories from different celebrations, we decided to create our own special memory of a celebration.
Memory Box
Can you remember being small? Being a baby and learning to crawl? Do you recall a favourite toy, maybe a teddy bear or a much loved book? Memories are special . . . Let's make some more!
Through this topic we will:
Use our senses to learn about the world around us.

Delve into the past and compare the old with the new.

Be creative

as we make a collaborative collages.

Smile! As we paint family portraits.

Make a special box filled with our memories.
Computing
Year 1 are very excited about our computing work this half term because we are exploring programming by becoming pirates!
First, we became familiar with the language of computing by programming our partners to travel around the playground to reach the treasure.
Forward / Backwards
Turn Left / Turn Right
Then, we investigated how to programme a Beebot to travel from the docks to the treasure using Blackbeard's instructions. If we weren't successful, we had to do some problem solving and debug our algorithms!
After that we created our own algorithms.
Take a look at our curriculum leaflet to find out what the children will be learning this half term.